The Community Hydro Story
Community Hydro believes in the power of water. We promote, design and install hydroelectric systems with minimal impact on rivers, fish and wildlife.These small-scale facilities provide a source of local, sustainable and renewable power for municipalities, farms and businesses.

Our team designs, builds and installs low-head and high-head turbines and electrical controls. We've kept hydro-electric plants operating for many years. And we've negotiated the complexities of local, state and federal permitting.
Many potential hydroelectric projects have failed owing to lack of financing and proper planning. Our team provides the complete range of services to make projects succeed.
Community Hydro
113 Bartlett Road
Plainfield, VT 05667
info@communityhydro.biz
www.communityhydro.biz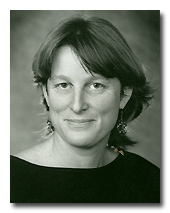 Lori Barg
Ms. Barg is Community Hydro's founder and chief executive. A consulting geologist, her expertise is in hydrology, fluvial geomorphology, and riverine processes. She specializes in working with communities to identify opportunities and develop appropriate solutions.